BJP's Review Meet After Bengal Panchayat Poll Seeks to Corner TMC on Violence; Shah's Visit to Bolster Efforts
Party sources said all leaders and cadre have been asked to focus on the 2024 Lok Sabha polls now. The BJP has also planned a mega rally on July 19 with people who were forced to flee their house due to poll-related violence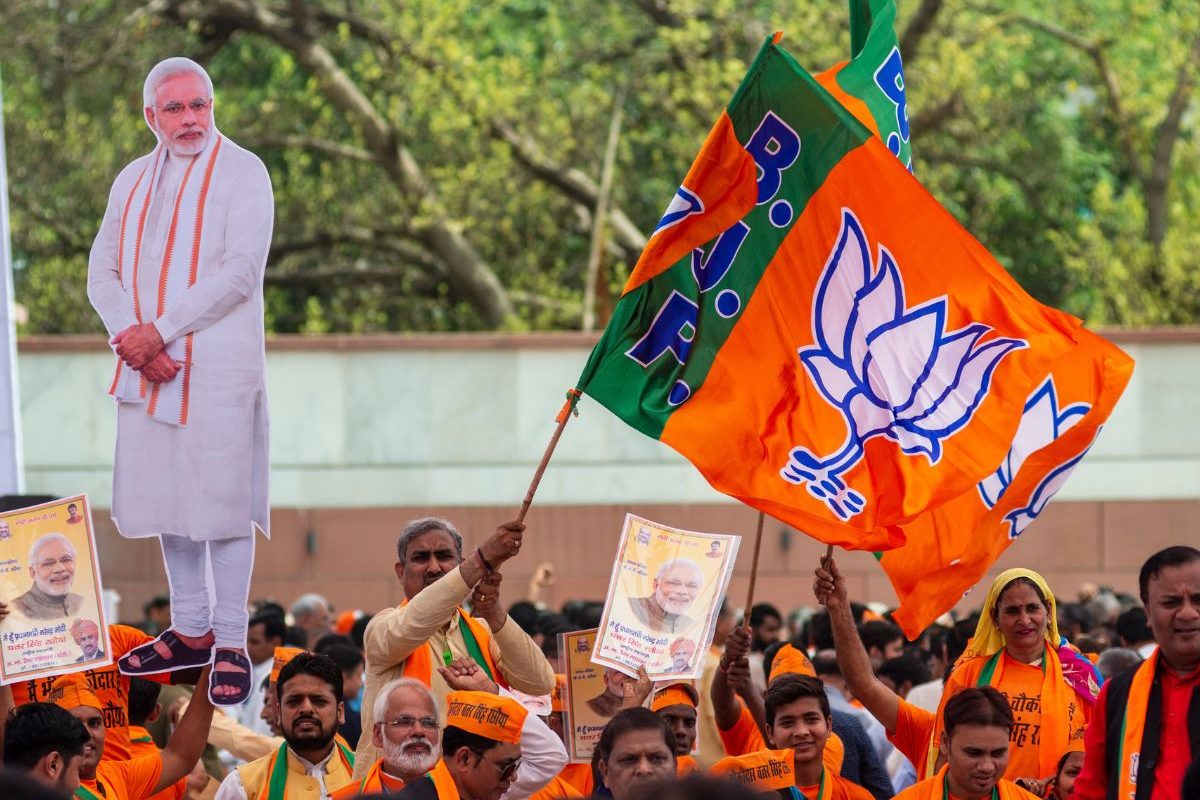 BJP will felicitate the winning candidates to increase their confidence. (Shutterstock)
Party sources said all leaders and cadre have been asked to focus on the 2024 Lok Sabha polls now. The BJP has also planned a mega rally on July 19 with people who were forced to flee their house due to poll-related violence
Follow us:
FacebookTwitterTelegramGoogle News
The BJP launched into introspective mode on Sunday as top state leaders reviewed the party's performance in the West Bengal panchayat elections. BJP won 22 per cent votes in the polls, which is less than what it won in Lok Sabha elections but more than the 2018 vote share.
The meeting, which had four important aspects and included leaders such as Mangal Pandey and Sunil Bansal, also discussed the alleged violence during the elections as is set to raise the issue as a national campaign.
Amit Shah to Visit in August
Party sources said all leaders and cadre have been asked to focus on the 2024 Lok Sabha polls now. Union Home Minister Amit Shah is likely to visit Bengal in August. Sukanto Majumdar, BJP's state president, earlier met Shah in Delhi and submitted his report on the poll performance.
Support Post-Poll Violence Victims
In 2021, BJP went to court and ensured a CBI investigation into the post-poll violence. However, there were allegations that party leaders did not stand by victims and hence, this time sources say most of the top brass is travelling to meet and understand the grievances of the people.
Felicitating Winning Candidate
Party sources said it was not easy to win any seat in panchayat polls, given the TMC's "manipulation". The leaders therefore feel the winning candidates must be felicitated to increase their confidence. Candidates who lost polls will also be recognised for their efforts.
Protest Against Violence
Sources say BJP has planned a mega rally on July 19 with people who were forced to flee their house due to violence during the polls and after the results.
The party has also increased its organisational districts from 42 to 43, with Jadavpur area — which used to fall under south Kolkata — now being considered a separate district.
BJP leaders will keep up the pressure on the state government, stating that law and order is in a bad shape and the Centre's intervention is required.
After BJP leaders Shantanu Thakur and Sukanto Majumdar hinted that the Bengal government might fall, the TMC reacted strongly and tweeted: "Today, @DrSukantaBJP made suggestive remarks implying that the Government of West Bengal could collapse at any time, and MLAs might consider supporting someone else. His comments reek of a nefarious plot to topple the state government and serves as another indictment of the worrying trend under the BJP regime, that thrives on engineering defections.
"It is now a well-established fact that @BJP4India's pan-India growth has come on the back of defections and central agencies. A 2020 report by ADR found that since 2014, 405 MLAs defected from their parties, 182 (44.9%) of whom joined BJP. Recently, nine NCP MLAs joined the Eknath Shinde-led Maharashtra government, which was hardly surprising given that @AjitPawarSpeaks, @ChhaganCBhujbal, @praful_patel and @mrhasanmushrif all face money laundering charges and are under the @dir_ed lens. It appears from Sukanta Majumdar's comments that the BJP is hatching a similarly sinister plan in Bengal.
"The shame and guilt of losing in his own backyard, Dakshin Dinajpur, must be a bitter pill for Sukanta Majumdar to swallow! Facing a humiliating defeat in the Panchayat election, their hateful and divisive politics rejected by the people, the @BJP4Bengal karyakartas have dropped all pretense and are now making no attempts to even conceal their sinister agendas."
The BJP for now seems to be in election mode and Shah's visit in August is likely to bolster the morale of the workers further.
'One Nation, One Solution', Get Rid of BJP Misrule in 2024: Kharge on Simultaneous Polls Panel
In his post, Kharge said, "This gimmick of forming a committee on 'One Nation, One Election' is a subterfuge for dismantling the Federal Structure of India." "Drastic actions like 'One Nation, One Election' would sabotage our Democracy, Constitution and evolved-time-tested procedures. What can be accomplished by simple electoral reforms would prove to be a disaster, like other disruptive ideas of PM Modi," he said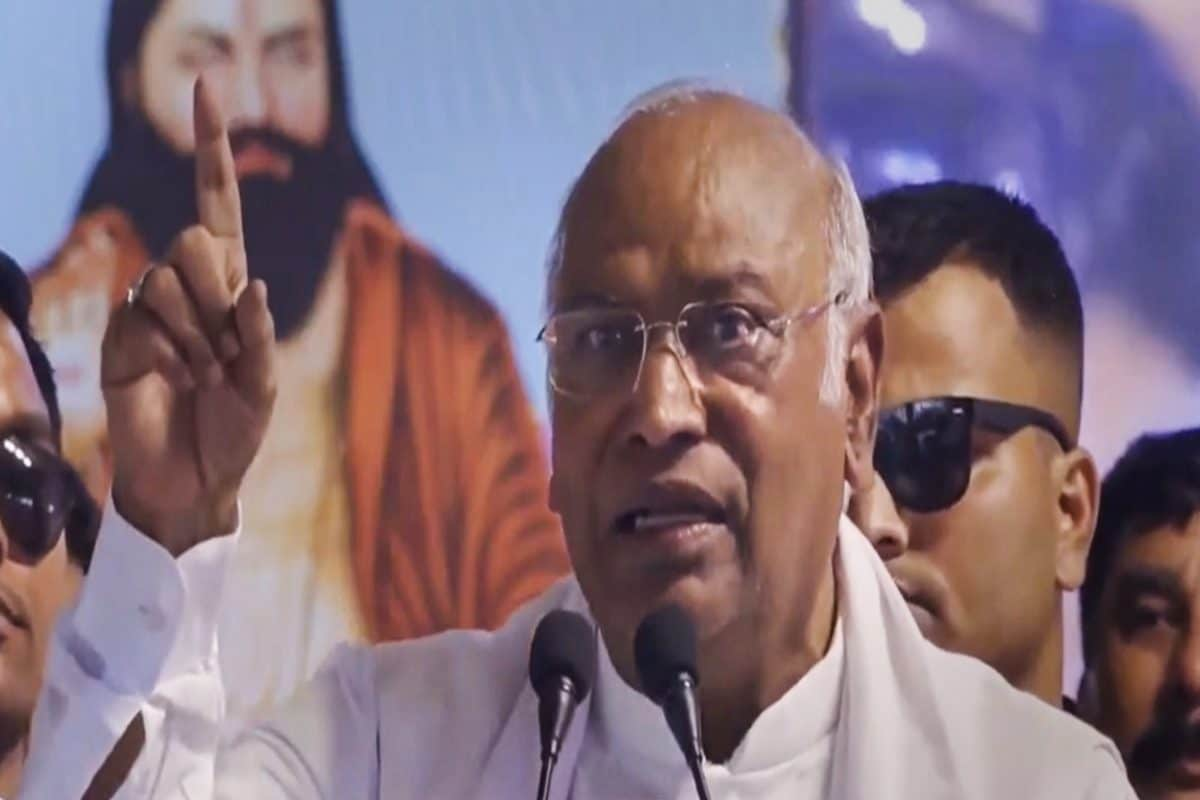 Amid the government's push for simultaneous elections in the country, Congress president Mallikarjun Kharge on Sunday said the people of India have "one nation, one solution" for 2024 and that is to get rid of the BJP's "misrule".
In a post on X, Kharge termed the high-level committee constituted by the Centre to examine the feasibility of 'One Nation, One Election' a "gimmick" and alleged the Modi government wants to slowly replace democracy in India with dictatorship.
The government on Saturday notified an eight-member high-level committee, which will be headed by former president Ram Nath Kovind, to examine and make recommendations for holding simultaneous elections to Lok Sabha, state assemblies, municipalities and panchayats.
Hours later, Congress leader in Lok Sabha Adhir Ranjan Chowdhury, the lone opposition leader in the panel, wrote to Union Home Minister Amit Shah declining to be a part of the committee, saying its "terms of reference have been prepared in a manner to guarantee its conclusions".
In his post, Kharge said, "This gimmick of forming a committee on 'One Nation, One Election' is a subterfuge for dismantling the Federal Structure of India." "Drastic actions like 'One Nation, One Election' would sabotage our Democracy, Constitution and evolved-time-tested procedures. What can be accomplished by simple electoral reforms would prove to be a disaster, like other disruptive ideas of PM Modi," he said.
Till 1967, the Congress president said, neither did India have so many states nor did it have 30.45 lakh elected representatives in panchayats.
Noting that India is the world's largest democracy, Kharge said, "We have lakhs of elected representatives, and their future cannot be determined in one go, now." "For 2024, people of India only have 'ONE NATION, ONE SOLUTION' – To get rid of BJP misrule," he said.
Kharge said at least five amendments to the Constitution and a massive change in the Representation of the People Act, 1951 would be required to hold simultaneous elections in the country.
The constitutional amendments shall be required to truncate the terms of the elected Lok Sabha and state assemblies, as also at the level of local bodies so that they can be synchronised, he said.
"Essential questions:- Without undermining the wisdom of any individual, is the proposed committee best suited to deliberate and decide on perhaps the most drastic disruption in Indian electoral process? "Should this huge exercise unilaterally be undertaken without consulting the political parties at the National level and at the State level," asked Kharge, who is also the leader of opposition in Rajya Sabha.
He further asked if this exercise should take place without bringing the states and their elected governments on board.
"This idea has been extensively rejected by three Committees in the past. It remains to be seen whether the Fourth one has been constituted with a pre-decided outcome in mind," he said.
He also expressed surprise that the committee does not include a representative of the Election Commission (EC).
Kharge claimed the EC incurred an expenditure of around Rs 5,500 crore on elections between 2014-19 (including the 2019 Lok Sabha polls) and it is only a fraction of the government's expenditure budget. This makes the cost-saving logic "penny wise, pound foolish", he said.
"Similarly, if the Model Code of Conduct is a problem, it can be changed either by shortening the length of the moratorium or by relaxing the kinds of developmental activities permitted during the election season. All political parties can reach a wider consensus in this regard," he said.
"The BJP has a habit of overthrowing elected governments by disregarding the mandate of the people, which has added considerably to the total number of 436 by-elections since 2014 for parliamentary and assembly constituencies alone," the Congress president said.
"This inherent greed for power in the BJP has already vitiated our politics and has rendered the anti-defection law toothless," Kharge said.
Besides, Congress' Chowdhury, the government named Home Minister Amit Shah, former leader of the opposition in Rajya Sabha Ghulam Nabi Azad, former Finance Commission chairman N K Singh, former Lok Sabha secretary general Subhash C Kashyap, senior advocate Harish Salve and former chief vigilance commissioner Sanjay Kothari as members of the high-level committee.
Law Minister Arjun Ram Meghwal will attend the meetings of the committee as a special invitee, while Law Secretary Niten Chandra will be the secretary to the panel.
(This story has not been edited by News18 staff and is published from a syndicated news agency feed – PTI)