Chipotle Pilots Sustainable Restaurant
Chipotle Mexican Grill recently unveiled the plan for an eco-friendly eatery that takes maximum advantage of energy-efficient tools and systems and have taken initiative to use renewable energy from wind and solar energy sources by purchasing certified renewable energy credits.
Chipotle tested out some new features in eateries located in Gloucester, Virginia, and Jacksonville, Florida, with the intention of adding a third site in Castle Rock, Colorado in the summer. In order to strive towards the company's goals of decreasing carbon emissions by 50 percent before 2030, in comparison to its 2019 achievement, the different restaurant format will soon be found in 7,000 locations in North America.
Chipotle has a goal of reducing environmental impact in all of their restaurants, and to reach it, they are aiming to implement all-electric equipment and elements from their new design in over 100 of their locations by 2024. Laurie Schalow, chief corporate affairs officer at the company, made a statement that they are strongly committed to this target. Our goal is to include aspects of our sustainable restaurant design in many of the new restaurants we are opening.
The distinguishing aspects of Chipotle's design involve: Using solar panels on rooftops where it is possible. Replace gasoline-powered equipment and systems with all-electric ones. • Water Heaters that use a heat pump.
H-E-B Breaks Ground on New Location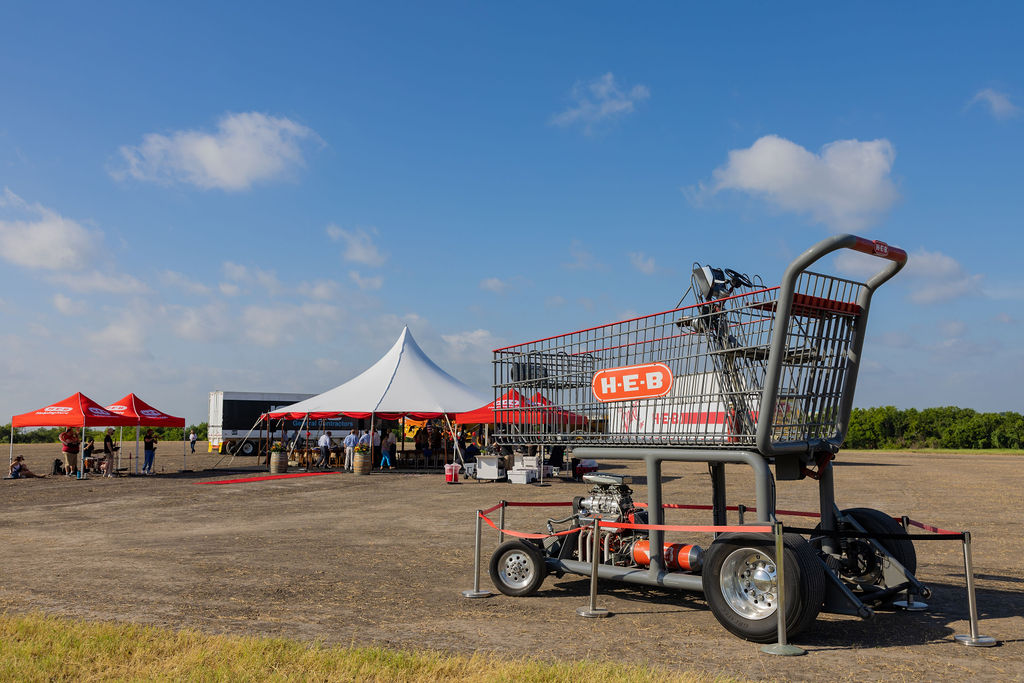 ​
H-E-B revealed Wednesday that it has started construction on a new store in Pflugerville, Texas. The 127,000-square-foot location is expected to open in the fall of 2024.
"We are thrilled to start construction on our third store in Pflugerville, a growing community we've proudly been a part of for 35 years," said Cathy Harm, H-E-B's SVP of central Texas, in a statement. "We look forward to serving our dedicated customers in this part of Travis County with a new store that offers a wide assortment of quality products, innovative services, and the best of what H-E-B has to offer."
Among the store's highlights are a True Texas BBQ restaurant, a full-service Pharmacy with a two-lane drive-thru, Curbside and Home Delivery pickup and delivery services with dedicated parking for Curbside customers, and a new fuel station and car wash.
The new location will emphasize fresh, top-quality food options at low prices, according to the retailer.
Location amenities will include:
• Full-service Bakery and Tortilleria that offers a selection of artisan breads, tortillas made in-house, and desserts, pastries, and cakes.
• Deli featuring a large assortment of cheese and charcuterie.
• Wine and Beer department with sampling stations and local, national, and international labels.
• Organic foods and an expanded Healthy Living department.
• Full-service meat market and seafood counter.
• Meal Simple area with chef-inspired ready-to-cook or ready-to-eat options.
• Cooking Connection with live demonstrations and samplings for easy recipes to make at home.
• Sushiya offering handmade sushi selections made in-store daily and an Asian grill with rice bowls, teriyaki, and more.
• Expansive selections in grocery and general merchandise departments.
To give back to the community H-E-B donated a total of $25,000 with gifts of $5,000 each to American Legion Kerlin-Lyerly Post 154, Circle of Hope Community Center, For the Children Inc., Horse Empowered Learning Programs, and Pflugerville Education Foundation.
Related: Florida Winn-Dixie Reopens; Aldi to Open Louisiana Store