FDA to Increase Formula Market Resilience
​The FDA has outlined actions it will take to help ensure infants continue to have access to safe, nutritious formula and to increase the resiliency of the U.S. infant formula market and supply.
"Safety and supply go hand-in-hand. We witnessed last year how a safety concern at one facility could be the catalyst for a nationwide shortage. That's why we are looking to both strengthen and diversify the market, while also ensuring that manufacturers are producing infant formula under the safest conditions possible," said FDA commissioner Robert M. Califf, M.D., in a statement. "Now, with this strategy, we are looking at how to advance long-term stability in this market and mitigate future shortages, while ensuring formula is safe."
Key elements of the immediate strategy include:
• Ensuring the industry is aware of requirements to develop and implement redundancy risk management plans.
• Enhancing inspections of infant formula manufacturers and improving infant formula training for investigators.
• Expediting review of premarket submissions for new infant formula products.
• Monitoring the infant formula supply.
• Engaging with U.S. government partners who play a role in mitigating factors that may influence the infant formula supply.
• Collaborating with the USDA to support efforts to build resiliency within its Special Supplemental Nutrition Program for Women, Infants, and Children.
• Helping prevent cronobacter sakazakii illnesses associated with the consumption of powdered infant formula.
• Improving consumer education materials relating to infant formula on FDA's website.
"The events that led up to and ultimately resulted in the voluntary recall of certain infant formula products in February 2022 shocked the infant formula supply in the U.S., creating an unparalleled challenge for parents and caregivers," said Susan Mayne, Ph.D., director of the FDA's Center for Food Safety and Applied Nutrition, in a statement. "Since then, the agency has had ongoing and extensive engagement with the infant formula industry to identify and implement opportunities to strengthen preventive control practices. The immediate strategy released today will play an important role in increasing the resiliency of the infant formula market as the agency continues its critical work to improve industry's processes and programs for the protection of those who rely on infant formula while incentivizing additional infant formula manufacturers to enter the market."
H-E-B Breaks Ground on New Location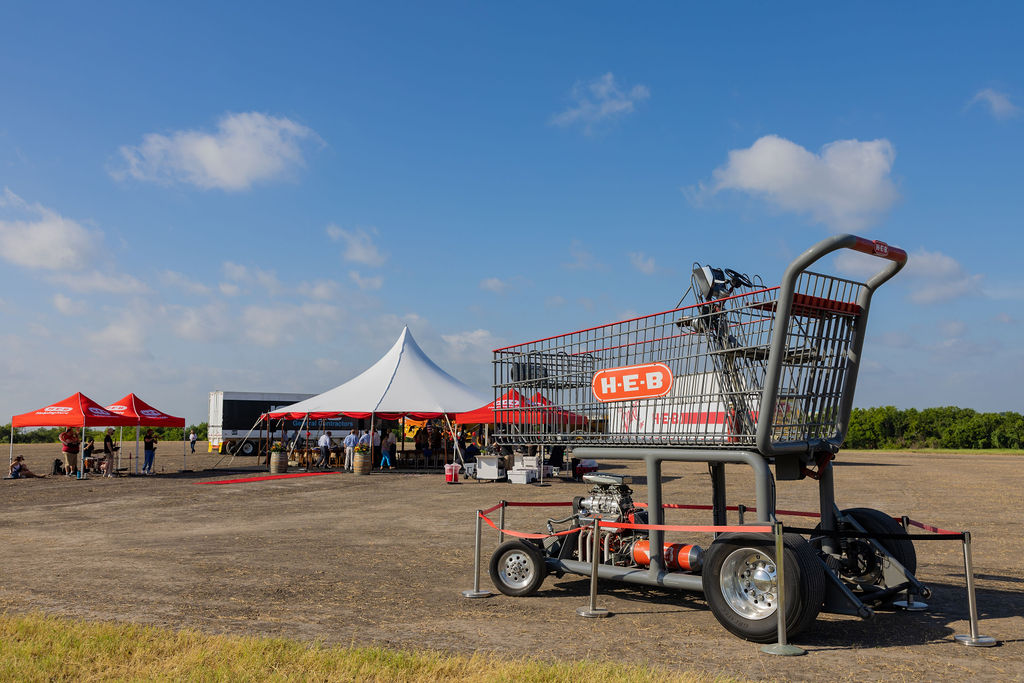 ​
H-E-B revealed Wednesday that it has started construction on a new store in Pflugerville, Texas. The 127,000-square-foot location is expected to open in the fall of 2024.
"We are thrilled to start construction on our third store in Pflugerville, a growing community we've proudly been a part of for 35 years," said Cathy Harm, H-E-B's SVP of central Texas, in a statement. "We look forward to serving our dedicated customers in this part of Travis County with a new store that offers a wide assortment of quality products, innovative services, and the best of what H-E-B has to offer."
Among the store's highlights are a True Texas BBQ restaurant, a full-service Pharmacy with a two-lane drive-thru, Curbside and Home Delivery pickup and delivery services with dedicated parking for Curbside customers, and a new fuel station and car wash.
The new location will emphasize fresh, top-quality food options at low prices, according to the retailer.
Location amenities will include:
• Full-service Bakery and Tortilleria that offers a selection of artisan breads, tortillas made in-house, and desserts, pastries, and cakes.
• Deli featuring a large assortment of cheese and charcuterie.
• Wine and Beer department with sampling stations and local, national, and international labels.
• Organic foods and an expanded Healthy Living department.
• Full-service meat market and seafood counter.
• Meal Simple area with chef-inspired ready-to-cook or ready-to-eat options.
• Cooking Connection with live demonstrations and samplings for easy recipes to make at home.
• Sushiya offering handmade sushi selections made in-store daily and an Asian grill with rice bowls, teriyaki, and more.
• Expansive selections in grocery and general merchandise departments.
To give back to the community H-E-B donated a total of $25,000 with gifts of $5,000 each to American Legion Kerlin-Lyerly Post 154, Circle of Hope Community Center, For the Children Inc., Horse Empowered Learning Programs, and Pflugerville Education Foundation.
Related: Florida Winn-Dixie Reopens; Aldi to Open Louisiana Store