'Jawan' to mint Rs 70 crore on opening day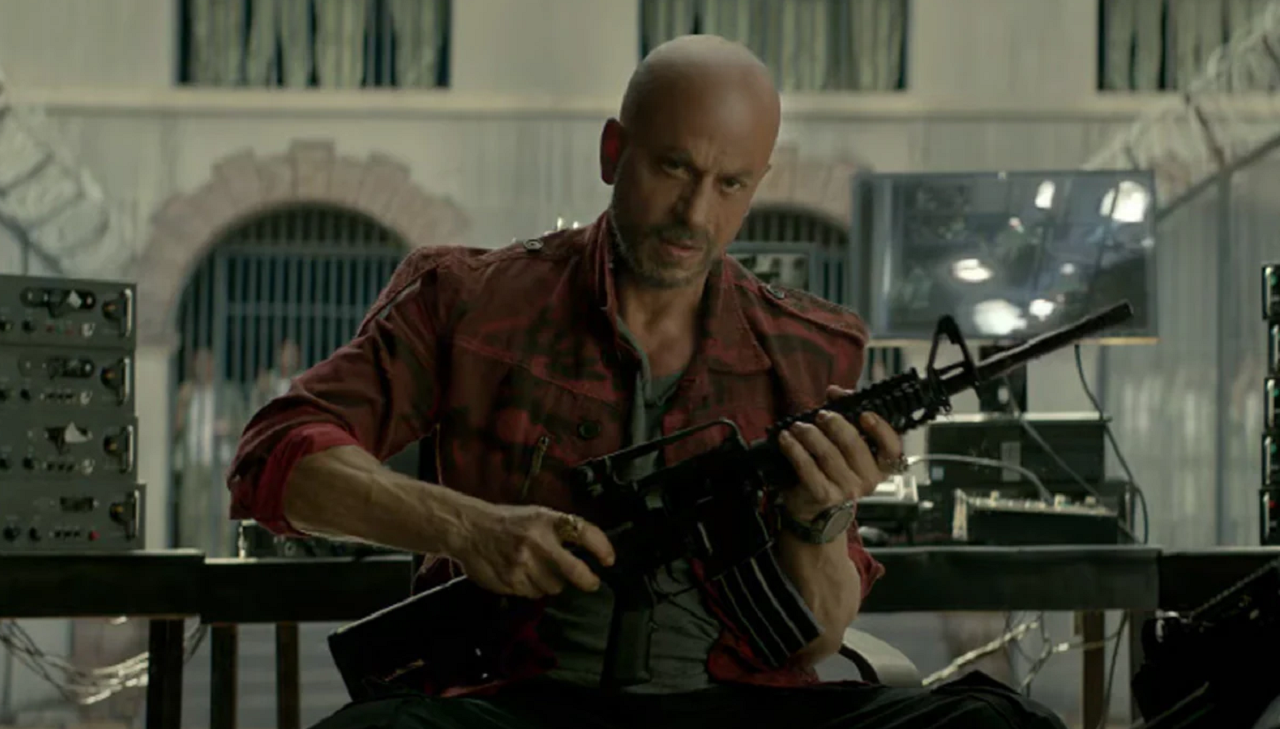 ​With a 5 am show in Kolkata, a 6 am one in Jaipur and tickets flying off the proverbial shelf, Bollywood theatrical releases — most recent being "Gadar 2" and "OMG 2″ — are raking it in.Mumbai-based trade expert Komal Nahta agreed with Biji's estimate."The situation is crazy across single-screen theatres and multiplexes both. It is difficult to predict the business. It will at least do Rs 70 crore on day one (in India)," Nahta told PTI.In Delhi, the film releases ahead of the G20 Summit on September 9-10 with several heads of state, including US President Joe Biden, set to attend the event. While the city will remain open during the weekend, restrictions will be imposed on a small part of the NDMC area.Bijli said he is not worried about the theatrical business taking a hit in central Delhi because of G20 restrictions. It would mean four PVR theatres — PVR Plaza, Rivoli, Odeon and ECX Chanakyapuri — shut during the summit."They are single screen theatres with a total capacity of about 2,000 seats so that really wouldn't have much of an impact because the loss for that will be compensated by the fact that Delhi has a four-day weekend," he said.About 30-35 per cent of the film's business will come from the South, which again is bigger than the numbers made by "Pathaan", added Bijli.The buzz around "Jawan" is also high in south India as a majority of the cast and crew hail from the region, said Chennai-based trade analyst Ramesh Bala."The advance booking is looking good all over India, certainly so in the South as well. There are early morning shows in the south. It is a big release here for all the states combined because the cast and crew are from the South."So the buzz is more. Looking at the advance booking response for the film, I think on day one, the film should do Rs 20 to 25 crore from the South market, and overall, it should do Rs 70 to 75 crore across India. If the movie is reasonably good, then the lifetime business of the movie will be Rs 800 to Rs 1,000 crore," Bala told PTI.It's not just in the South.Theatre chain Miraj Cinema, which has 182 plus screens across India, said it has already sold 28,000 tickets."Due to overwhelming public demand, we've broken new ground by adding a 5 am show for a Hindi film in Kolkata, a first in our cinema's history. Jaipur will experience the earliest screening at 6.05 am in Hindi, setting a record for the city," Amit Sharma, MD of Miraj Entertainment Ltd, said in a statement.Senior distributor and exhibitor Raj Bansal, said many theatres in Rajasthan will also hold early morning shows of "Jawan" due to the unprecedented response."After almost 30 years in Rajasthan, we are having 6 am shows for 'Jawan'. In the past, this happened with Amitabh Bachchan's 'Hum'," Bansal, director of Jaipur's three-screen multiplex Entertainment Paradise, told PTI.In Mumbai, Gaiety-Galaxy, a prominent single-screen theatre, about 90 per cent of its seats are sold out."Almost 80 to 90 per cent booking is done so far; by Thursday it will be houseful. We are happy with the golden run of movies in theatres, especially in single-screen theatres. I think because of 'Pathaan' and 'Gadar 2', the business in single screen has revived. The industry has bounced back in a big way. With 'Jawan' things are looking positive," Manoj Desai, executive director of Gaiety, Galaxy and Maratha Mandir Cinema, told PTI.As screens open up for advance bookings in various cities, the Tamil and Telugu versions of the film are also seeing enthusiastic support although the Hindi version is naturally taking the lead, Ashish Saksena, COO – Cinemas, BookMyShow, said in a statement."What is interesting to note is that the Hindi language version of the film has seen maximum interest from markets in South and East India such as Hyderabad, Kolkata, Bengaluru and Chennai amongst others," he added.According to Bijli, 2023, particularly the months of July-August, have been great for the exhibition sector with the back-to-back successes of both Hollywood and Hindi movies such as "Mission Impossible 7", "Oppenheimer", "Gadar 2", "OMG 2" and "Dream Girl 2″."Movie going (experience) has come back. 'Jawan' has a lot going for itself. The film has Shah Rukh Khan, who has delivered 'Pathaan', a Rs 525 crore movie," he said.That film releases on Janmashtami, when many people celebrate the birth of Lord Krishna, and a weekend follows one day later is expected to boost sales.Rajkot-based distributor Ajay Bagdai said the advance booking for "Jawan" looks promising as Gujarat will have a holiday weekend due to Janmashtami."At my theatre in Rajkot, we have 1,100 seats and so far we have sold about 750 tickets, only for September 7. On the first day, the pan-India business should be at least around Rs 50 to 60 crore," Bagdai added. 
Shah Rukh Khan's next movie "Jawan" is expected to outperform the opening day grossing of "Pathaan" from earlier in the year. It is projected that Jawan should reach nearly 70 crore in earnings on its premiere day at the theaters.
With Katrina, it is always a 'Merry Christmas'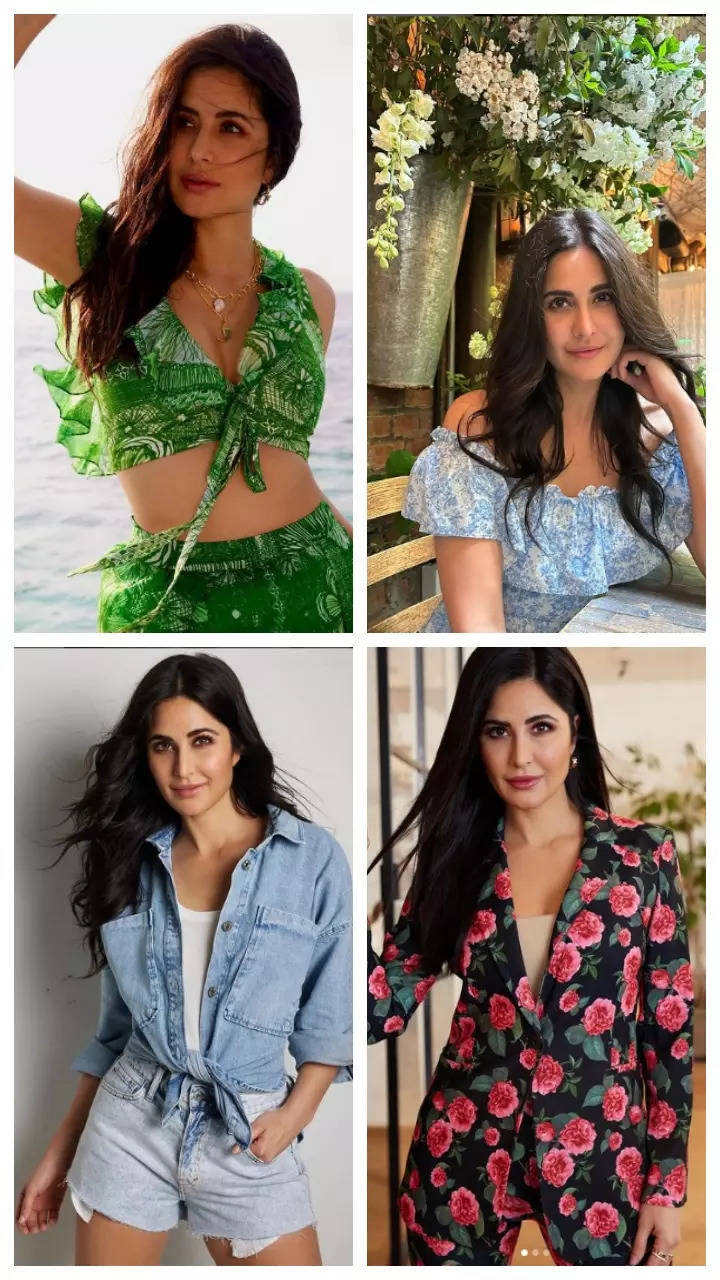 ​
CELEB LOOKS
Nature's girl
Katrina is known to be a huge nature lover and here she is seen sitting pretty amidst flora and fauna
Mornings like these
We think the diva looks flawless even when she wakes up in the morning. Don't you agree?
Festive fervour
The actor, who looks as gorgeous in Indian wear as Western, strikes a pose in this pastel salwar kameez
Girl next door
Sultry diva or girl next door? Katrina, who recently turned 40, aces many avatars with elan
Click happy
The actor posted this pic thanking her insta family that now boasts of 74 million people!
You may also like
Glam girl
Katrina, who carries off the glamorous look with panache, looks stunning in this shimmering golden dress
Floral fantasy
Katrina shows you why a good floral pant suit is a must in your wardrobe
Rock and roll
This zig zag chic dress with thigh high slits on either side is perfect for the summers
Cozy corner
Katrina looks so radiant and fresh in this pic as her eyes do all the talking. Don't miss her luscious locks!
Green brigade
The actor poses in a green swimsuit atop a yacht and does she not look mesmerising?
Thanks For Reading!
Next: Bollywood star kids making their debut in 2023
Read Next
There's always a reason to celebrate when Katrina Kaif is around, making it a joyful Christmas season!