NCCC bans hybrid Corvettes from sanctioned events, then unbans them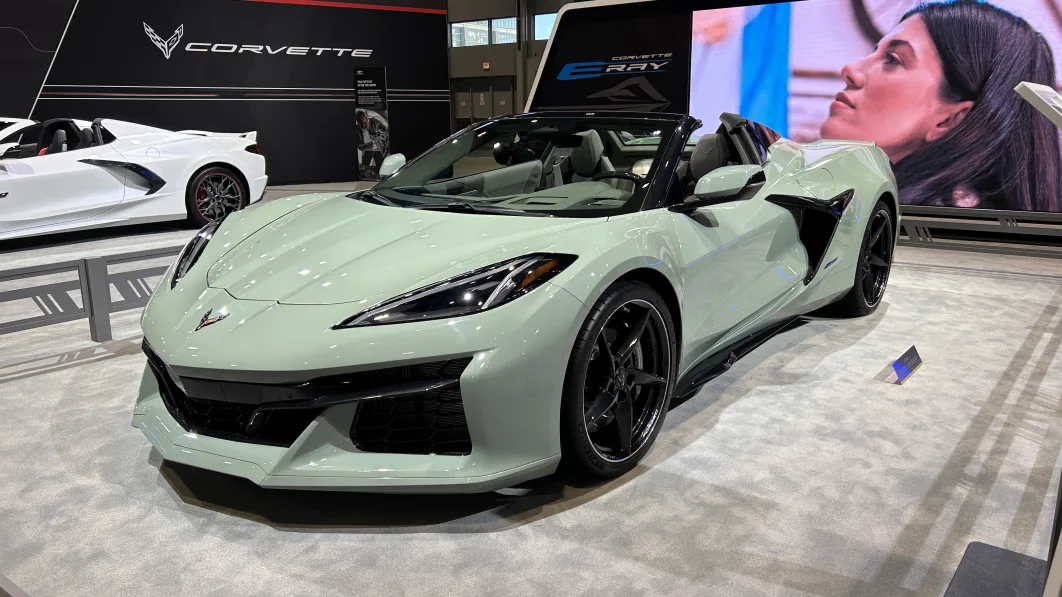 The National Council for Competition Cars (NCCC) has recently gone back and forth on whether hybrid Corvettes can participate in sanctioned events or not. Initially, they imposed a ban on hybrids, then later revoked that ban.
The new Chevy Corvette is the best yet at taking curves, right? The National Council of Corvette Clubs (NCCC) put the Kentucky Kid to the test again, but with a curve in the rule book instead of on the track. On November 22 of last year, the council amended section 1.8.14 of its NCCC Competition Program Rulebook on November 22 with the line, "Electric Vehicles/Hybrids using lithium type battery packs are prohibited in Competitive events. If driven to NCCC events, they should be parked 30 feet minimum from structures or other vehicles." The NCCC didn't explain at the time, not publicly, at least, why it made the change. All anyone outside the club who read the rule book knew was that if they drove a hybrid, it needed to be treated like it might explode at any time. Note, this was months before the online debut of the Corvette E-Ray, and the rule book didn't limit the restriction to Corvettes.
Seems no one picked up on the change until Corvette Forum did in early April. That happened the same week Grassroots Motorsports noted that Summit Motorsports Park in West Virginia amended its competition rules to say, "We have halted the use of Electric and Hybrid Electric Vehicles in all motorsports disciplines." Summit wanted to welcome all powertrains, but explained its "tactical pause" as "purely based on ensuring we establish an EMS response policy and procedure based on technical knowledge provided by the electric and hybrid electric vehicle industry community to better support the motorsports community." The track wanted to learn how best to deal with and equip itself for incidents involving vehicles using high-voltage batteries. That's a great reason, because high-voltage battery fires require different tactics, and often a whole lot more water, to extinguish.
It's possible the NCCC was working off a similar premise. Motor Trend said an NCCC member told the outlet last week that late last year, "members were informed about an incident where a local fire department responded to a battery fire at an event but refused to put it out and let it burn, causing the event to be canceled."
We still don't know the NCCC's rational, but we're happy to report that the political fires have been put out with no harm done to an E-Ray or any other hybrid. Corvette Blogger said it spoke to Corvette product manager Harlan Charles, who said the Corvette team had been in touch with the NCCC and the ban was the result of a misunderstanding. Then, last Friday, the president of the NCCC issued a statement reading, "National Council of Corvette Clubs has adjusted section 1.8.14 of our event rules to allow for the inclusion of hybrid vehicles in NCCC events. The rule was originally intended to only apply to fully electric vehicles. The Chevrolet Corvette E-Ray will be allowed to compete. I believe the quickest Corvette in history will be a great addition to our future events."
The EV ban still stands, though. So when those battery-electric Corvette sedans and crossovers arrive, we could be having this convo again. Until then, the next sanctioned event will be the NCCC's 64th Annual Convention in Bowling Green, running from June 24-30. Hybrids welcome.
The best impact wrenches of 2023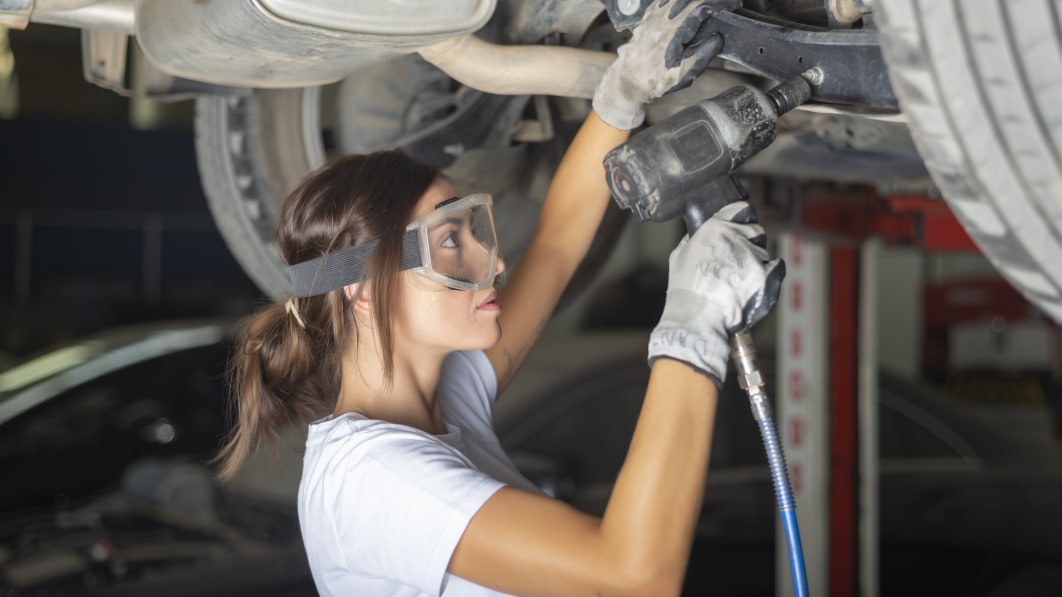 Please see our terms for use of feeds.
Classified in the areas of Commerce and Parts and Accessories, The best impact wrenches of 2023 was initially revealed on Autoblog on Sunday, 16 July 2023 at 07:00 EDT. We kindly suggest that you observe our usage guidelines for material sources. Check out our stipulations concerning using our feeds. Share a link to this post and send an email with your comments to show your support.
Autoblog may receive a share from purchases made via links on this page. Pricing and availability are subject to change.
There are regular wrenches that almost everyone is familiar with, and then there are impact wrenches. Impact wrenches can do everything a regular wrench can do but much faster. They can also take on more heavy-duty tasks that manual wrenches cannot. They have a high amount of torque, which makes the most stubborn nuts and bolts easy to remove. Most of them are cordless and battery-powered, but some of them are wired and work just as well. Here are the best impact wrenches available for sale online.
AVID POWER Cordless Impact Wrench – $99.99
$99.99 at Amazon
Key Features
Cordless impact wrench kit
3.0A lithium-ion battery
1 hour fast charger
Up to 330 lb-ft of torque
Maximum RPM of 2,000
1/2 " chuck size
The AVID POWER Cordless Impact Wrench is powered by a 3.0A lithium-ion battery that reaches a maximum of 2,000 RPM and up to 330 lb-ft of torque for tightening and 770 lb-ft of loosening torque. This wrench has a special friction design where it holds sockets onto the anvil better than a standard bearing ball.
PORTER-CABLE Impact Wrench, 450 lbs of Torque – $79.99
$79.99 at Amazon
Key Features
Corded
1/2 " hog ring anvil
Maximum RPM of 2,200
Up to 450 ft-lb of torque
7.5 amp motor
3 year limited warranty
This PORTER-CABLE Impact Wrench has a plug-in cord and is powered by a 7.5 amp motor. It reaches a maximum of 2,200 RPM and up to 450 lb-ft of torque. Socket changes are made simple with its 1/2 " hog ring. This wrench comes with a 3-year limited warranty.
Makita XWT15Z 18V LXT Lithium-Ion Brushless Cordless Impact Wrench – $165.00
$165.00 at Amazon
Key Features
5.0Ah lithium-ion battery
Extreme Protection Technology
Brushless motor
Maximum RPM of 3,2000
Up to 430 lb-ft of torque
Long lasting battery life
This Makita Lithium-Ion Brushless Cordless Impact Wrench is powered by a large 5.0Ah lithium-ion battery. It reaches up to 3,200 RPM and up to 430 lb-ft of torque. The wrench has three forward and three reverse auto-stop modes to increase efficiency while working.
DEWALT 20V MAX XR 1/2″ High Torque Impact Wrench – $244.99
$244.99 at Amazon
Key Features
Maximum RPM of 2,400
Up to 700 lb-ft of torque
1/2 " hog ring anvil
Magnesium gearcase
LED light
3 year limited warranty
This DEWALT 20V MAX XR High Torque Impact Wrench is equipped with a lithium-ion battery and has 700 lb-ft of torque and 1,200 lb-ft of breakaway torque. It can reach up to 2,400 RPM and has a 1/2 " hog ring anvil with a detent pin. There is a LED light with a 20 second delay to add invisibility in low light conditions. A 3 year warranty is included with the purchase of this wrench.
Milwaukee 2767-20 M18 FUEL High Torque 1/2″ Impact Wrench – $213.82
$213.82 at Walmart
Key Features
REDLITHIUM battery
Up to 1,400 lb-ft of maximum torque
Up to 1,000 lb-ft of fastening torque
4-mode drive control
1/2 " friction ring anvil
This Milwaukee High Torque Impact Wrench is powered by a REDLITHIUM battery which is a unique type of lithium-ion battery that lasts longer and has extra protection from overloading and overheating. It can reach 1,400 lb-ft of maximum torque and 1,000 lb-ft of fastening torque.
What are the benefits of an impact wrench?
Impact wrenches have various benefits that make them worth the price. Their high torque output gives them a major advantage over other drills and wrenches. They can work much faster than other wrenches and come as either wireless or they can be plugged in.
Are there any disadvantages with impact wrenches?
The biggest downside of impact wrenches is the price. They can cost around $100 or much more and if you don't use it often then it may not be worth the price.
Impact driver vs impact wrench
The names are similar, but they are different. According to Pro Tool Reviews, "An impact driver is a screwdriving specialist. Use one for slotted, Phillips, square, Torx, and other fasteners with a head that requires a driver bit to install. Turn to the higher power of an impact wrench for fastening and loosening nuts and bolts."
Impact wrench vs torque wrench
Impact wrenches are power tools that are recommended for more serious projects such as taking apart heavy-duty equipment or removing tires while torque wrenches are more practical for basic work that can be done by hand.
More top picks
The best truck bed tool boxes of 2023
The best torque wrenches of 2023
Best portable air compressors for 2023
How to replace your spark plugs Autoblog Wrenched